Young Brooke Shields from the 70s.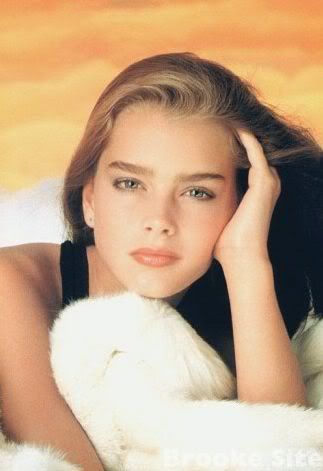 Despite her efforts to be taken seriously as an actress, Brooke Shields has been unable to escape her youth, during which time she found herself in the precarious position of simultaneously being idolized as a late '70s icon of adolescent wholesome virginal innocence and being constantly photographed in manners verging on the mildly pornographic. Shield's early career was managed and pushed by her mother Teri Shields, a small-time actress, who placed her daughter in front of the camera before she was even one. As the Ivory Snow baby, Shields was once hailed the "most beautiful baby in America."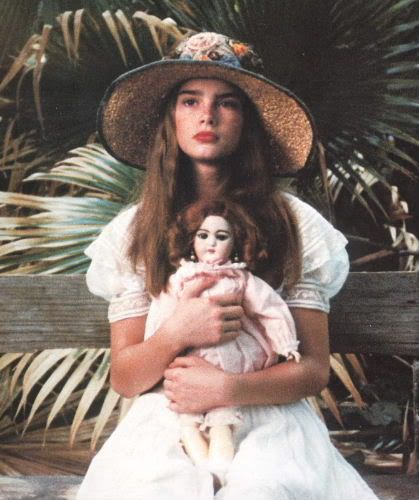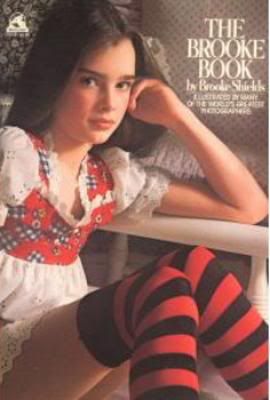 Realizing that Brooke was "hot stuff" - Teri had gone to a New York publisher with stacks of Brooke's - photo's, poems, school essays etc. It had been collected and published as "The Brooke Book" at a cover price of $3.95. Brooke herself thought the book was "stupid and embarassing", but that didn't stop the royalties from coming in, Despite all her sucess at twelve years old, Brooke was still getting a six dollar a week allowance.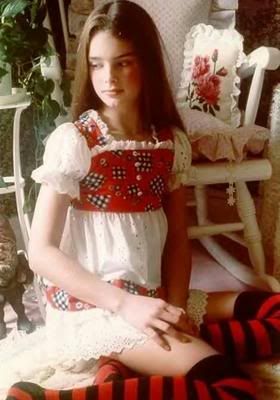 LMAO Didn't they try to sue to stop nude picture of Brooke from surfacing?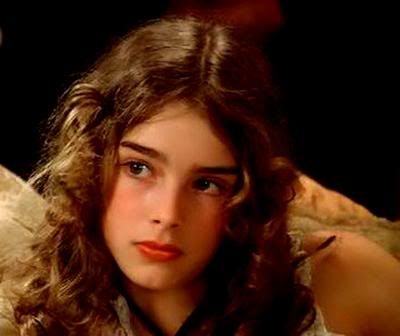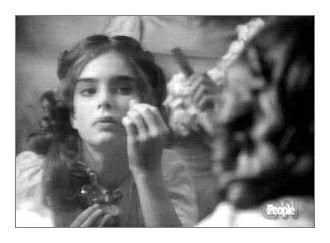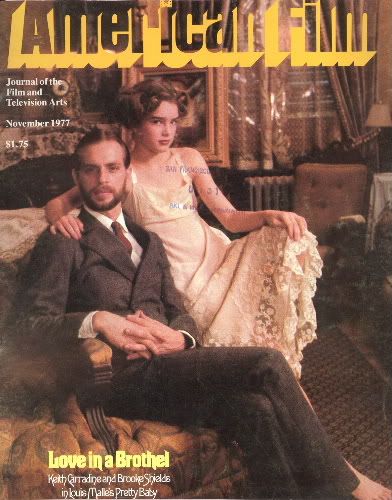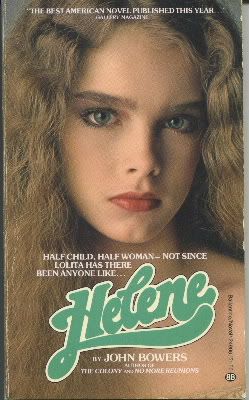 One to add to the book list?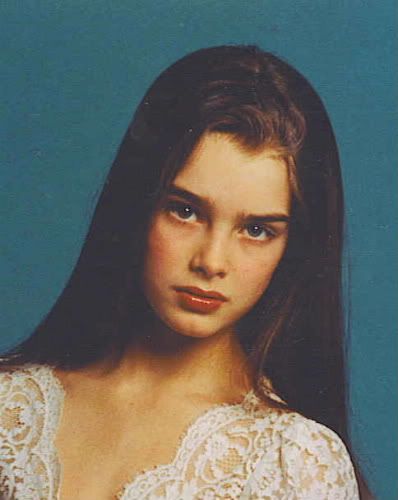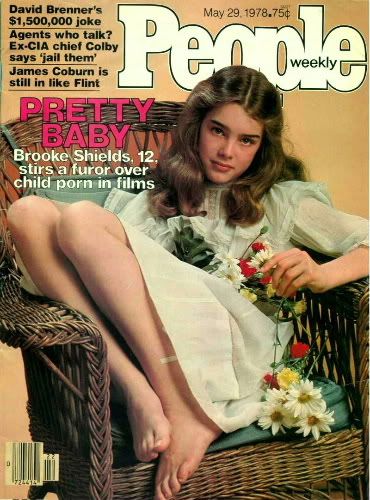 Those notorious nude bathtub photos certainly helped Shields get her career-making child-prostitute role in Pretty Baby, but they also led to a lawsuit: In 1981, Brooke and her mother began a three-year court battle trying to wrest control of the pictures from advertising photographer Garry Gross. Though he won the case, Gross was blackballed by his industry, and for years, no one would touch the photos. Now, however, one of them hangs in the Whitney Museum's centennial show and has just been sold by Christie's for $151,000, a record for the artist.

But there's a twist. The artist is not Garry Gross, who took the picture, but Richard Prince, who took a picture of the picture. Prince is a well-known "appropriation" artist who, back in 1983, photographed the Gross photo and gave it the title Spiritual America. He then displayed it, anonymously and all alone, in a Lower East Side storefront rented solely for the occasion. "He enshrined the work," says his dealer, Barbara Gladstone. "There's something about isolating something and showing it in a different way which changes it totally." Creating meaning by changing the context is the raison d'кtre of appropriation art, but sometimes it can be awfully hard to see that added value -- as in the case of Prince's picture, which is an exact photo of the original. "There's no difference," says Prince, "except that I took it. But I recognized that it had a life that none of Gross's other photographs did. It's almost like a picture out of Dante's Inferno." (Is this why Spiritual America sold for a small fortune? It's worth noting that other Prince photographs sold at auction this year have gone, on average, for only about $14,000.)

Meanwhile, Gross was recently kicked off eBay for auctioning posters of the original photos for $75 to $200 apiece. "They were deemed potentially pornographic," he sighs, adding that his intentions for the Shields photos were always artistic. Originally, he had hoped to include them in a photographic book about the continuum between girls and women. But the Shields lawsuit devastated his career. And when Prince's lawyer called him up in 1992, almost a decade after the appropriation, to say that Prince planned to hang his photo in a Whitney Museum retrospective, Gross was too broke for another lawsuit. This was lucky for Prince, because "the courts would not have viewed such an exact copy favorably," says art lawyer John Koegel. Instead, they settled for $2,000, and Prince agreed to include Gross's name on the label whenever Spiritual America was displayed at the Whitney. To date, Prince has failed to comply. The museum, caught apparently unawares, scrambled to change the label last month when Gross called to complain. As payback, Gross went to the Whitney two weeks ago and took a photo of Prince's photo bringing the appropriation full circle.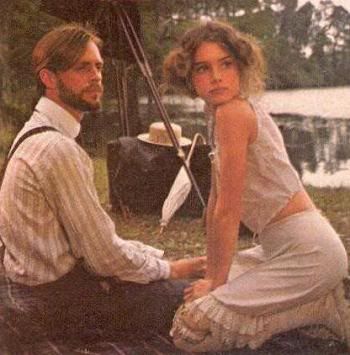 Well, the groupe Blondie didn't think so. They wrote
a song
about falling in love with Violet, her character from "Pretty Baby."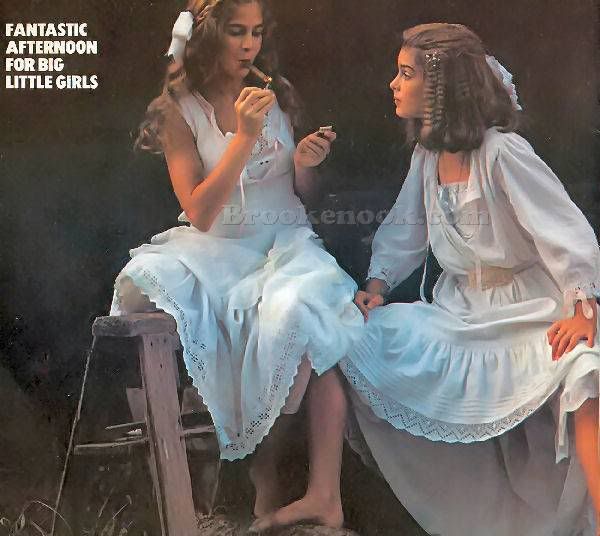 Woody Allen cast Brooke in Annie Hall. She was only in flashback scenes. When final editing came most of Brooke's scenes were on the cutting room floor. Brooke didn't have time to be heartbroken. French director Louis Malle was looking for the right twelve year old to play Violet in a film called "Pretty Baby"
Hmm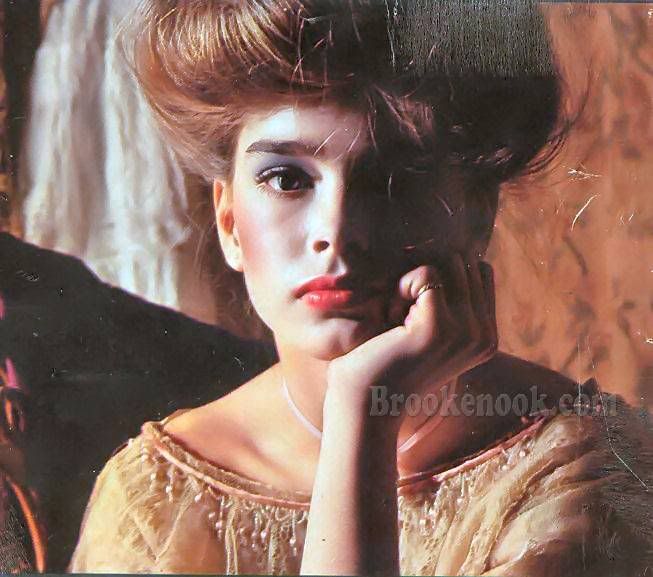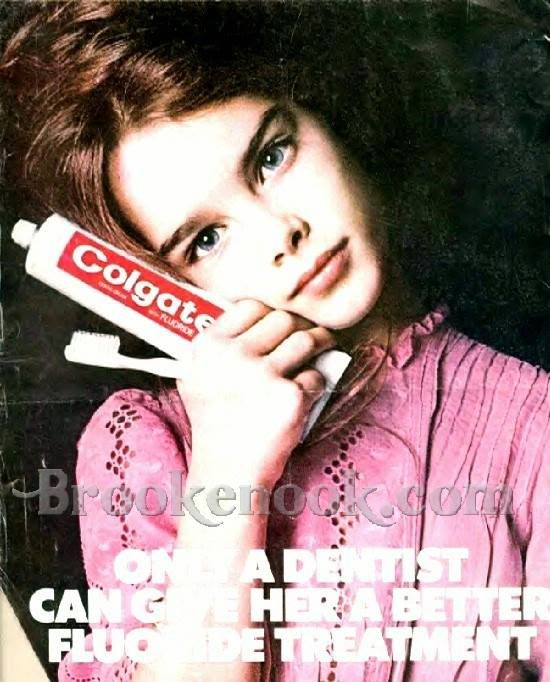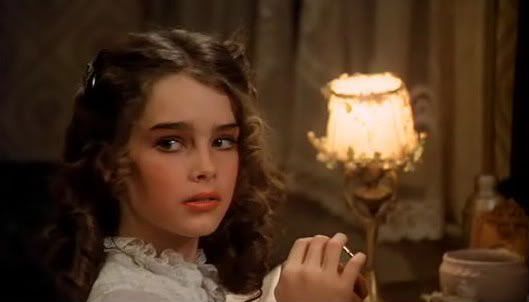 Shields captured the essence of the virgin-whore, as she famously proclaimed "Nothing comes between me and my Calvins", yet filmed commercials warning teen girls against the perils of too-early sex. In 1980's Blue Lagoon, the movie for which the teenage Shields is probably most famous, her hair was reportedly glued to her breasts to prevent them from showing. In her autobiography, On My Own -- written at 16 -- Shields stated her intention to abstain from premarital sex. Reportedly her contract with her publisher required her to remain a virgin for a specified number of years after publication of the book
Only in America...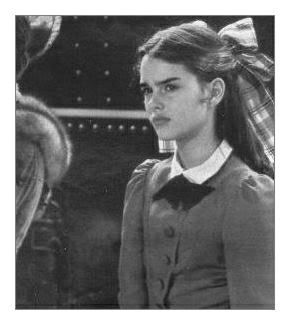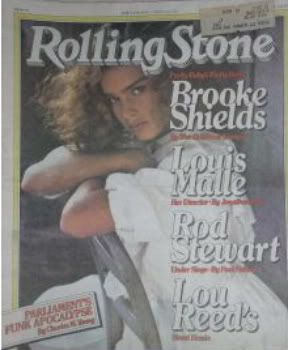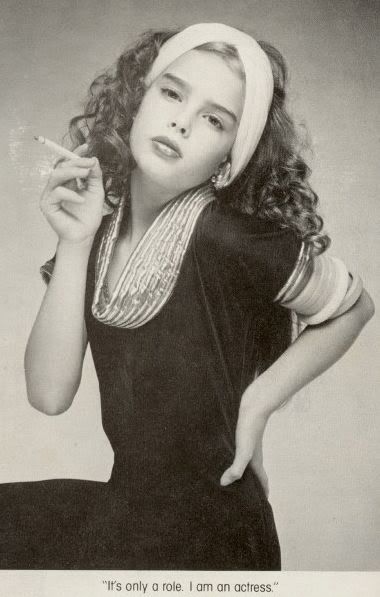 Pretty Baby was released and the public outcry was load[sic] and strong. Brooke couldn't fathom what the uproar was about. She told "People Magazine" It's only a role, I'm not going to grow up to be a prostitute. If I were in a Walt Disney movie people would never ask if the part would affect my life. Teri Shields sat through the screening of Pretty Baby for the first time silent and huddled in her sable coat, when the lights came up, tears were streaming down her face. "Brooke was so beautiful" she told Paramount executives, "but the movie stinks!"